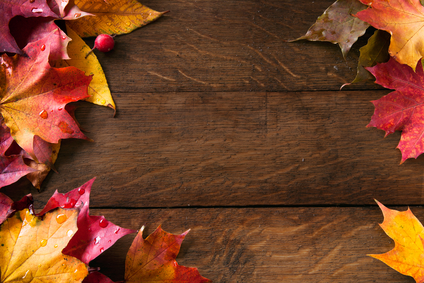 The fall season is an excellent time to put your Richmond condo up for sale.  The market continues to rise and if you are looking to get full market value for your home, there is no better time than now.  I would like to offer you the following tips on how to stage your Richmond condo for a fall sale.
Colour Coordinate
The vibrant colours of fall are one of the main reasons as to why this season is one of my favourites.  Why not bring those colours inside and add that extra dimension to your staged home?
Some great ways to bring those fall colours into your home are:
Flowers – flowers are a must when it comes to staging your home. Use fall coloured flowers such as sunflowers or marigolds to highlight various rooms in your home.  Place them in a fall themed vase for even more effect.
Blankets and throw pillows can add a splash of fall colour to any of your rooms and give off a welcoming and warm ambiance.
A fall themed wreath is a wonderful way to welcome guests to your next open house. Combine this with a beautiful fall centerpiece for your dining room table to wow all potential home buyers.
Bring Fall to Life
A splash of colour is a terrific way to start off the fall staging process.  To take this staging to the next level, consider bringing all the delicious fall smells and the feelings they invoke into your home.
A great way to bring those smells into your home is through scented candles.  I recommend apple and pumpkin spice, cinnamon and cloves or ginger.  All these smells will invoke visions of potential future Thanksgiving dinners and make your condo a welcoming and warm place to call home.
Simplicity is Key
The most important thing to keep in mind when it comes to proper staging is that less is more.
Remember:
You want the staging to highlight and show off the floor space and overall layout of your condo.
It is also important to put all personal belongings into storage or out of sight and keep all holiday decorations to a minimum.  A crowded condo will only be a distraction, will detract from a potential sale and will ultimately affect the final price.
Fall –The Perfect Season to Sell
If you have been thinking about selling your home, I would recommend putting it on the market now rather than waiting until the next year.  A well-staged home with fall accents will definitely attract a host of potential buyers and fetch top dollar in the current Richmond condo real estate market.
If you would like more information or advice on how to properly stage your home for a fall sale, I would love to be a part of this process.  Contact me today so we can get your home on the market and have your condo sold before the snow falls.