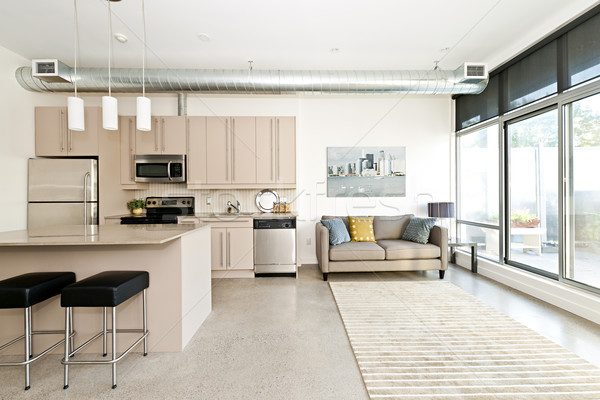 Currently, the millennial generation is the largest cohort of first time condo buyers and that number is growing larger every day.  However, unlike traditional home buyers, millennials are looking for different features and selling points in the Richmond condo market.
Here are some of the most important features that millennials are looking for in their future home.
Modern
When it comes to marketing a condo to the millennial group, it is important to have as modern looking décor and home as possible.  This includes a fresh new paint job on the walls and a minimalistic staging that shows off the features of your home in their best light.
Remember:
Unlike past generations of home buyers, millennials are looking for a move in ready home that is as modern as possible.  They are not interested in do-it-yourself projects, renovations or upgrades.  Keep this in mind if you are looking to attract this new group of potential buyers.
Open Space
For millennials, open space is synonymous with modern.  Millennials are looking for an open concept living space that is not bound by partitioned walls.  The two most important rooms for this crowd are the bathroom and kitchen.  In the kitchen, millennials are looking for the following features:
Open concept floor plan, so that they can entertain and visit in various rooms simultaneously.
Granite or stone counter tops.
An island that allows seating.
Modern stainless steel appliances.
When it comes to the bathroom, millennials are looking for a modern and sleek look.  This includes large, marble tiles with little grout, wall to wall mirrors, and stone, metal or glass décor.  The more streamlined your bathroom is, the more appealing it will be for the millennial home buyer.
Location
Millennials are not just interested in the interior of a home, they are also interested in the location of their home.  Essentially, millennial home buyers are looking for an overall style of living that incorporates their surroundings into their lifestyle.
The typical locations that may have appealed to other generations of home buyers are not necessarily what millennials are looking for.  Traditional locations included being close to schools or in quiet residential neighbourhoods.
Millennials are more interested in being near public transit routes to help shorten commuting times, being in walking distance to shopping centres and near green spaces.
Online Accessibility
Technology and easy access to all types of social media is one of the most important selling features that millennials are looking for in a potential home.  Millennials want high speed Wi-Fi in their home as well as plugs in spots such as the kitchen and the bedrooms where they can charge their various devices.
The Right Realtor
When it comes to finding that perfect Richmond condo for sale, the right realtor is key.  The right realtor is someone who is personable, professional, dedicated and hardworking.  In addition to these important traits, the right realtor will also have a great understanding of the area and city that you are looking at and which of the many great condos for sale are right for you.
I have been selling condos in Richmond for almost 10 years and have lived in the city for 26.  I love what the city offers and would love to help you find that perfect Richmond home.  Call me today so I can show you some of the new and exciting condo options that are available. I look forward to working with you soon.