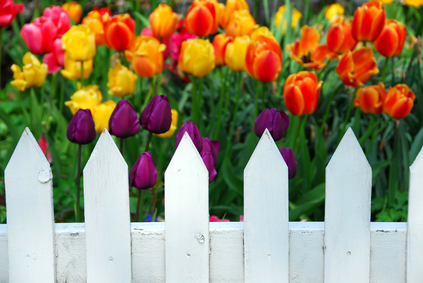 If you have been thinking about getting into the Richmond condo market, now is the time.  The spring season is the perfect time to find your dream home because of the wide selection and choice of Richmond condos that are for sale.  Here are some tips that will help you buy your Richmond condo this spring.
Find the Right Real Estate Agent
It is important that you use the right real estate agent when buying your home.  This is an agent who has a good working knowledge of the neighbourhoods and community in which you are looking to buy.  Other traits to look for in your real estate agent include:
Friendly, personable, hard-working and honest.
Has sold or assisted in the buying process of similar properties in and around the area you are looking to buy.
Has a good working relationship and network with other real estate agents. These relationships will open up a wider range of properties for you to view.
Has testimonials from many satisfied customers.
Get Pre-Approved
I highly recommend that you get pre-approved for a mortgage from your local bank or lender before you begin to look at buying a condo.  There is nothing more frustrating than finding that perfect home only to find out that you cannot afford it.
Remember:
The initial cost of your home is only part of the true cost of owning a residence.  You need to account for property taxes, utilities as well as miscellaneous expenses, so make sure that you can afford the monthly mortgage payments.
Be Prepared
Although the spring real estate market offers a wider choice and selection of condos, it is also the time that many potential buyers begin house hunting.  More buyers means more competition, so be prepared.  If you find a home that meets all of your needs, act quickly and put in an offer.  You should also be prepared to pay full list price for your home as the Richmond real estate market is still red hot.
Here's the Deal:
If you find your dream home at a price you can afford, do not get hung up on whether you will end up paying a few dollars more.  Over the course of your mortgage a few thousand dollars will not make much difference.
Focus on What Matters
When you begin looking for that perfect home, take a few minutes and reflect upon what qualities and features are really important to you.  This will keep you focused on what matters throughout the home buying process instead of being distracted by things such as:
Who is selling the home?
Why is the home being sold?
How is the home being sold – is it a foreclosure, a short sale or a traditional sale?
These are all insignificant details that should not be a part of your focus.  Instead look at the location of the property, its amenities and other more important details that should influence your home buying decisions.
By following these tips, you should be able to find your dream condo.  The spring season offers you a wider selection of homes and the perfect opportunity to become a new home owner.  If you would like to see some of the exciting Richmond condos that are for sale or are interested in the Richmond condo market, please call me today.