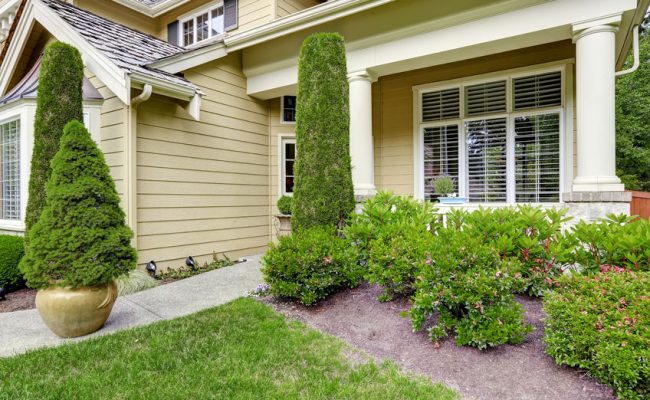 Spring is typically the hottest season for home sales, making now the perfect time to put your house on the market. I understand that the decision to sell your home is a big step, but there are certain things you can do to make the process much easier. Richmond condos for sale tend to be off the market quickly if the owners follow seasonal tips to make their homes market-ready.
Let's take a look at what you can do to make your home especially appealing this spring. Even though it's currently a seller's market, following these tips can help you sell your home for an even better price.
Make Pre-Inspection Repairs
Home inspectors will survey your home in order to identify areas that need repair. If you already know that certain repairs need to be made, go ahead and take care of them before you place your house on the market.
Buyers can end up asking you to spend much more on a repair than what it should cost. So save money and time by hiring your own home inspector and making repairs and updates before you try to sell your home.
Don't Forget About Curb Appeal
Curb appeal is often overlooked when homeowners decide to put their house or condo on the market. Buyers immediately start to form their own opinions of your home once they pull up to it. Don't turn them away with an uncut lawn and overgrown shrubs.
Trimming trees and bushes, power washing the driveway and adding a new coat of paint to the front door can drastically improve the look of your home from the outside. These simple updates will show potential buyers that you've taken proper care of your home, both inside and out.
Additionally, since it's springtime, adding colourful flowers and fresh mulch will really help make your home eye-catching.
Do a Little Spring Cleaning
I know spring cleaning isn't necessarily fun, but it can make a huge difference when people come in to take a look at your home. Pare down your belongings, clean your carpets and floors, make those windows sparkle and let the light in.
If you have a lot of clutter, give items away or pack them up so potential home buyers can see how much space is in all of your closets and rooms. One day of cleaning can make a world of difference when selling your Richmond home.
The Price is Right
I'm not talking about the television game show. When putting your home on the market, you'll want to make sure you price it fairly and accurately. Other Richmond condos for sale that have extremely high, inflated prices won't sell nearly as fast as those that are reasonably priced.
Even in a seller's market, you should compare your home to other similar properties that have recently sold and decide on a price that is fair for you and potential buyers.
Hire a Richmond Real Estate Agent
If you're planning on putting your home on the market this spring, a real estate agent can be of great assistance to you. I will work with you to prepare your property for sale and make the process as straight-forward and simple as possible.
Please contact me today by calling the number at the top of your screen or filling out this form. I look forward to speaking with you.