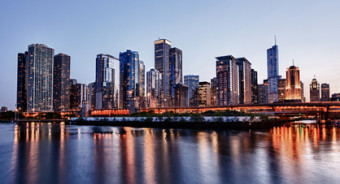 With the lower mainland housing market booming like no tomorrow, now is a great time to get into the real estate market. Perhaps you are a first time home owner, or you are looking to downsize, but are not sure what options are available for you in the housing market. Here are some great reasons as to why a condo is the right choice for you.
Community Feel
One of the greatest parts about owning a condo is the community feel. By choosing to live in a condo, you instantly become part of a larger network of people and your neighbours are always close by. This community feel is also evident as most condos have various amenities such as gyms, theatre rooms or pools where you can develop a relationship with other like-minded people in your condo complex.
Safety
A great selling feature of all condos is how safe they are. All condos have a gated entrance that you must be buzzed in and some complexes even feature a doorman. This security feature prevents strangers from just coming and going as they please which is an added peace of mind for most people. Also, if you choose to travel often, having your neighbours close by can be an added sense of security.
Cost Sharing
One of the greatest parts about owning a condo is that the major costs are shared by all of the tenants in the complex. Major costs such as roofing, window replacement or exterior renovations are shared equally among all tenants. Instead of paying for such costs outright like you would if you owned a home, you will pay a monthly strata fee. Part of this monthly cost will be applied to a contingency fund. This fund will then cover the costs that are associated with the major building overhauls.
Location
Most condos that are being built are in great locations, especially if you want to live in the downtown core of a city and experience the excitement of a downtown lifestyle. For instance, most Richmond condos that are being developed are being built in the vibrant downtown area. If you want to be part of this exciting lifestyle, condo living is a must.
Price
Currently, the Richmond real estate market is red hot and does not show signs of slowing down. With all of the new developments, there are some great deals out there on condos right now. You will not find a more competitive market in real estate right now than the condo market.
These are just some of the many reasons why a condo is the right choice for you. I would love to show you some great condos that are available in the vibrant city of Richmond. I look forward to working with you!